December owns an outsize reputation among months due to its status as the Northern Hemisphere's gateway to winter, though hosting Christmas, Chanukah, Kwanzaa, Saturnalia, and sundry other holidays doesn't hurt either! Ironically, as climates change and seasons shift, this month just doesn't seem as cold as it used to be. Nonetheless, those old December poems still resonate. Here's a verse from John Keats' In Drear-Nighted December:
In drear-nighted December,
Too happy, happy brook,
Thy bubblings ne'er remember
Apollo's summer look;
But with a sweet forgetting,
They stay their crystal fretting,
Never, never petting
About the frozen time.
I don't plan to spend any time this weekend petting about the frozen time. Instead, I hope to get out to where winter waterfowl are massing. Corey has no concrete plans to go birding this weekend, but we all know he'll be out there! How about you? What are you doing this weekend and will you be birding? Share your plans in the comments below.
Whatever your plans this weekend, make time to enjoy SkyWatch Friday. Also be sure to come back Monday to share your best bird of the weekend!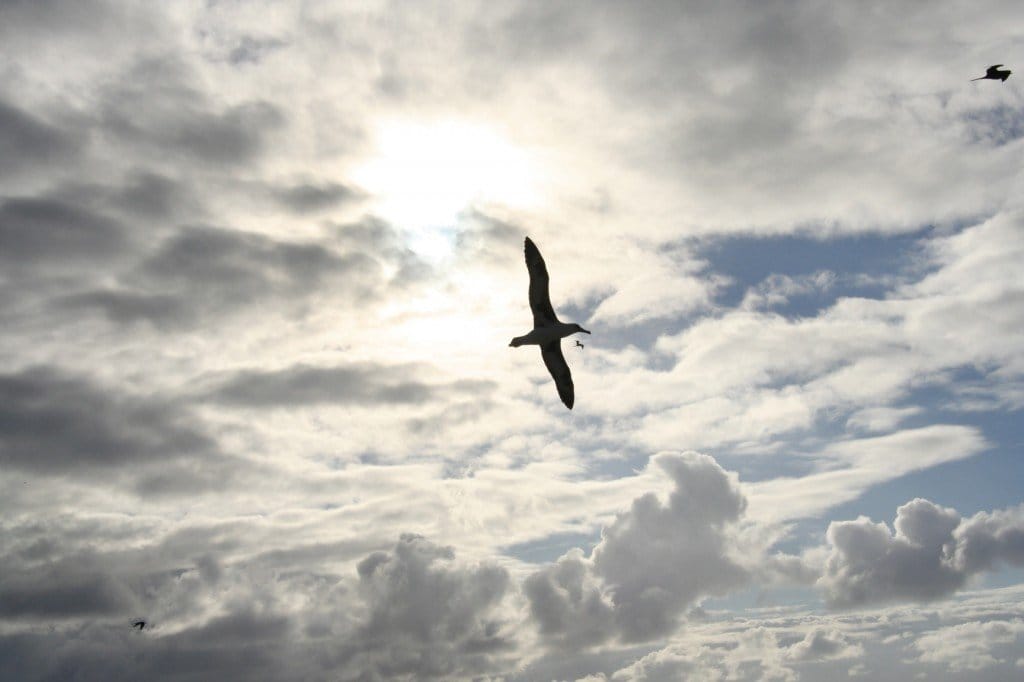 Keep your eyes to the skies. Maybe you'll see an albatross!!