Feel that change in the air? All around the world, we are moving from one season to another. This transformation is attended by an endless array of enthralling natural phenomena. Get outside and see what I mean!  Where will you be this weekend and will you be birding? Share your plans in the comments below.
Exciting birds seem to be moving into my airspace so I hope to encounter some of them this weekend. Look for me at Owl Woods! Corey will be stalking signs of spring at a local park in Queens. No doubt, he'll also be visiting the raven's nest at least once. Charlie is involved in affairs best left unmentioned.
Whatever your plans this weekend, make time to enjoy SkyWatch Friday. Also be sure to come back Monday to share your best bird of the weekend!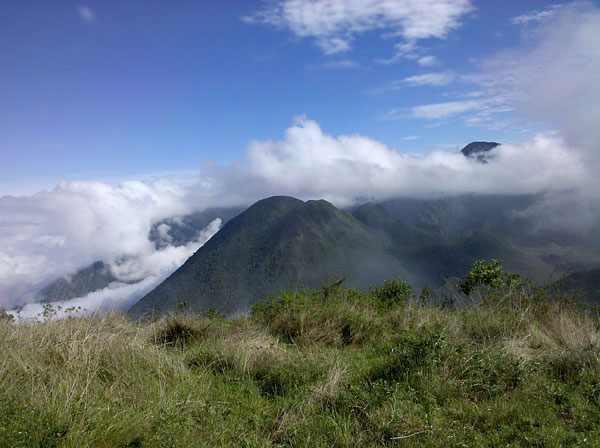 Clouds wreath a volcanic cone inside Ecuador's amazing Pululuhua crater