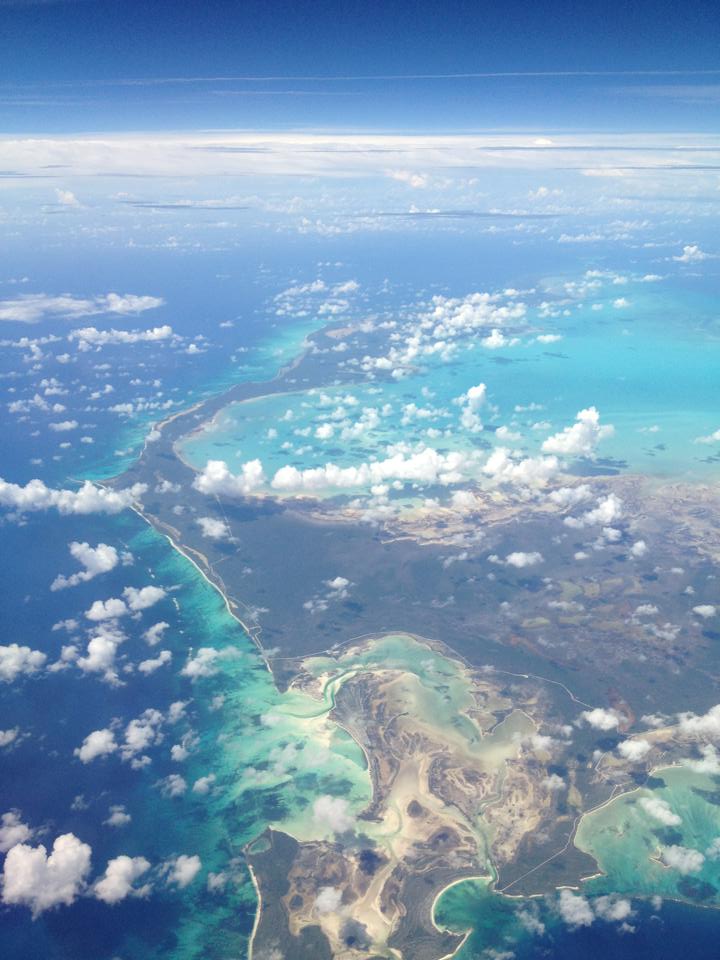 When the birds of summer grow stale, a birder's fancy turns to leps and odes. If you don't know what those terms mean, think about the most colorful and fascinating flying creatures that aren't birds. Summer is sweet for dragonflies, butterflies, and moths, the last of which deserve your attention over the next seven or so days. After all, this is National Moth Week 2013! If you're not sure why moths deserve your wonder or how you should observe this annual extravaganza, check the excellent National Moth Week website.
More visitors from out of town will be bringing me to North America's most famous waterfall, Niagara Falls. Rumor has it the falls are fantastic for gulls, but alas only in winter! Corey continues to enjoy the good life as he tours Trinidad and Tobago in search of birds, rum, and adventure, roughly in that order. He snapped the photo above en route over the Caribbean. We can't wait to see the photos he brings back!
How about you? Where will you be this weekend and will you be birding? Share your plans in the comments below.
Whatever your plans this weekend, make time to enjoy SkyWatch Friday. Also be sure to come back Monday to share your best bird of the weekend!