Like you, I've seen a lot of ducks in my life, but it wasn't until 2006 that I first beheld the the wondrous waterfowl that I'd come to regard as my favorite duck, bar none – the White-cheeked Pintail.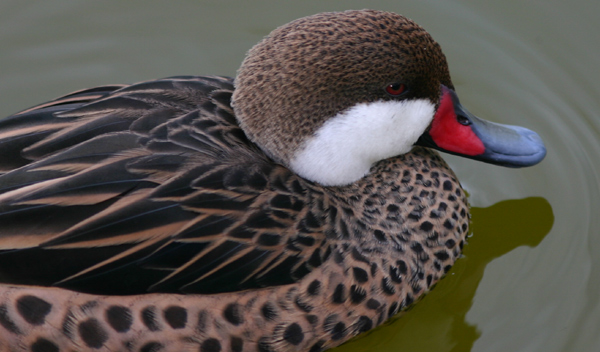 The White cheeked Pintail (Anas bahamensis), also known as the Bahama Pintail, is a dabbling duck that plies brackish waterways throughout its range. Three similar subspecies are distributed regionally from the Caribbean to South America and the Galápagos Islands.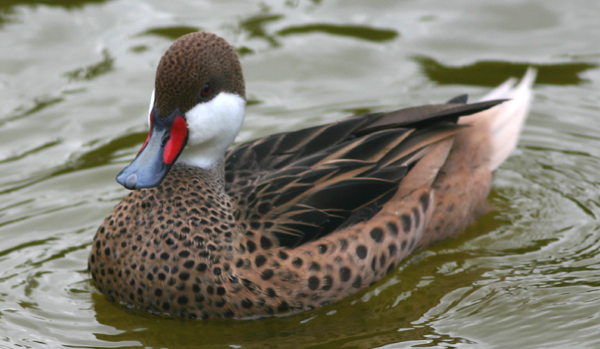 The Bahama Pintail is a truly beautiful duck with a divinely dappled fawn breast and spiky scalloping adorning plumage of black and rufous. What really sets this bird apart, however, is a vibrant bill of hot pink and periwinkle set off by those signature cheeks of snowy white. Like most southern ducks, this one is not dimorphic which means the males and females are equally enchanting.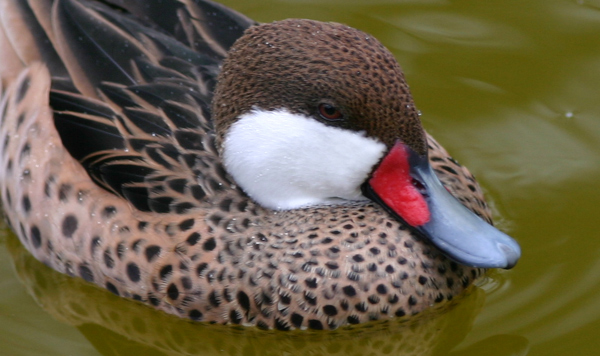 This precious little pipsqueak is related to other pintails in the subgenus Dafila such as the higher profile Northern Pintail. However, it most closely resembles other birds in its subgenus like Red-billed Teal (Anas erythrorhyncha) or Cape Teal (Anas capensis).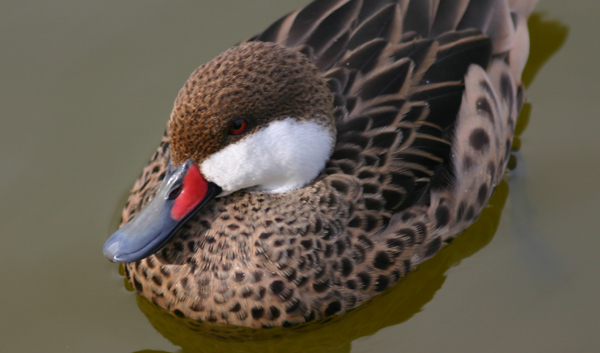 Paradise Island in the Bahamas is, in my experience, a perfect place to spy these pintails. Undaunted by larger moorhens or Neotropic Cormorants, White-cheeked Pintails in their festive flocks seem perfectly suited to that relaxed West Indies environment.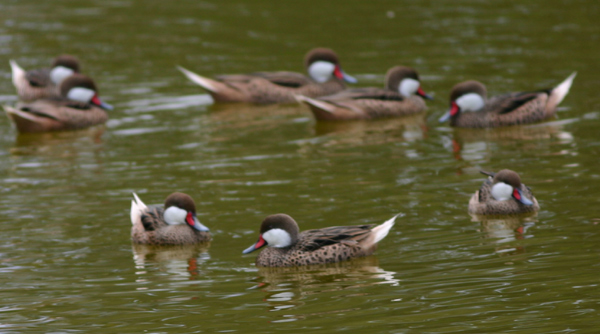 (This post was last published in January 2008, but we can't keep ducks this delightful trapped in the archives now, can we?)