Yes this is a bird blog and this query is somewhat parochial but sometime this summer a bunch of big palm trees showed up at one of Long Island, New York's premiere birding destinations, the west end of Jones Beach, and an explanation is seriously lacking.  Jones Beach is way too far north and they appeared far too rapidly for the palm trees to have come up on their own. Obviously, this is too quick a shift in flora to be because of global warming and the palm trees clearly did not walk themselves north.  Rumor has it that a film, perhaps a Men in Black sequel, was being filmed at Jones Beach and the palm trees were needed for that.  The film theory makes sense, though it seems like an awful lot of effort to give the illusion of being further south when you consider how many palm trees are in California, where the film industry is based.  A final possibility is that they have been planted to make Jimmy Buffet, who played a show at Jones Beach this summer, comfortable.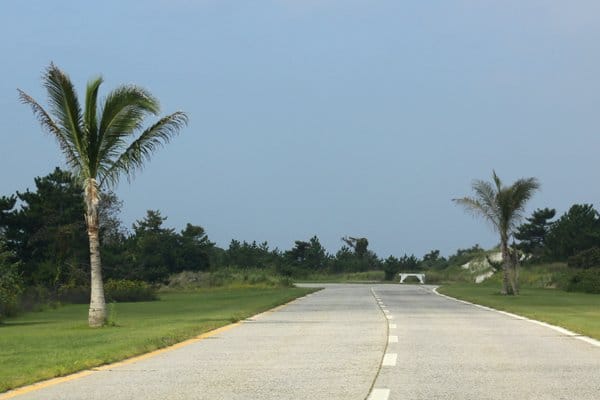 palm trees at Jones Beach
Perhaps the trees have been planted with the hope of attracting Palm Warblers? Or partridges?  Either would be an effort that the birding community could get behind.  Whatever the reason it will be interesting to see if the trees are left to die or if they are removed (or if Hurricane Irene removed them).
Why do you think there are palm trees at Jones Beach?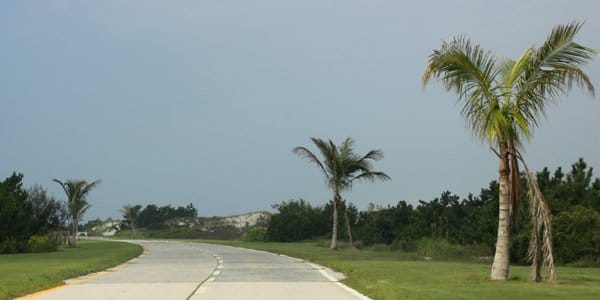 …