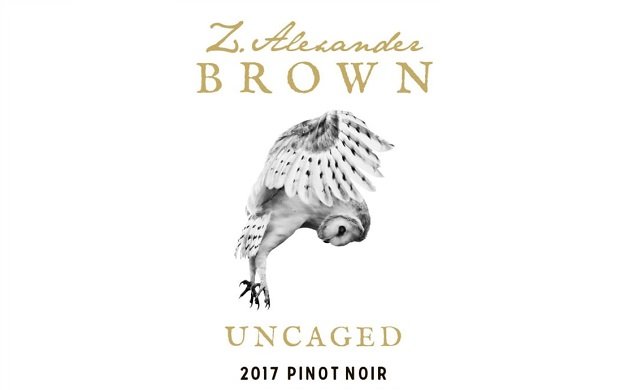 This week's featured wine at Birds and Booze isn't our first pinot noir, nor is it our first Barn Owl (in fact, this marks the third appearance of this species on a bottle here). And after checking the cellar, I know for certain that it won't be our last on either count: we've got at least one more Barn Owl and a couple of pinot noirs coming down the pike.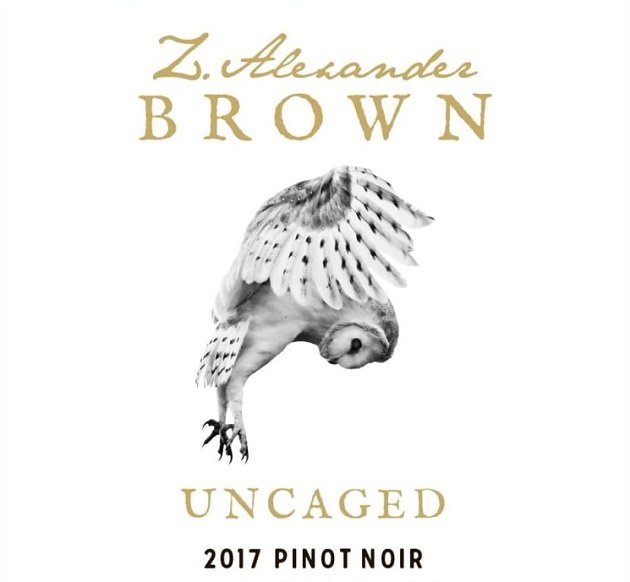 It is, however, our first wine from Z. Alexander Brown of California, a winemaking project by the musician better known as Zac Brown. That alone merits some comment, though the real attraction about these wines for us is obviously the ghostly Barn Owl that graces the labels of the entire line. But as the tasting panel and writing team here at Birds and Booze (namely, yours truly) have been a bit busy this week, we'll reserve a more thorough discussion of the Z. Alexander Brown lineup for another day, when we'll have a look at the label's 2017 Cabernet Sauvignon. So, for now, here's just a quick review of this lovely and accessible California pinot noir.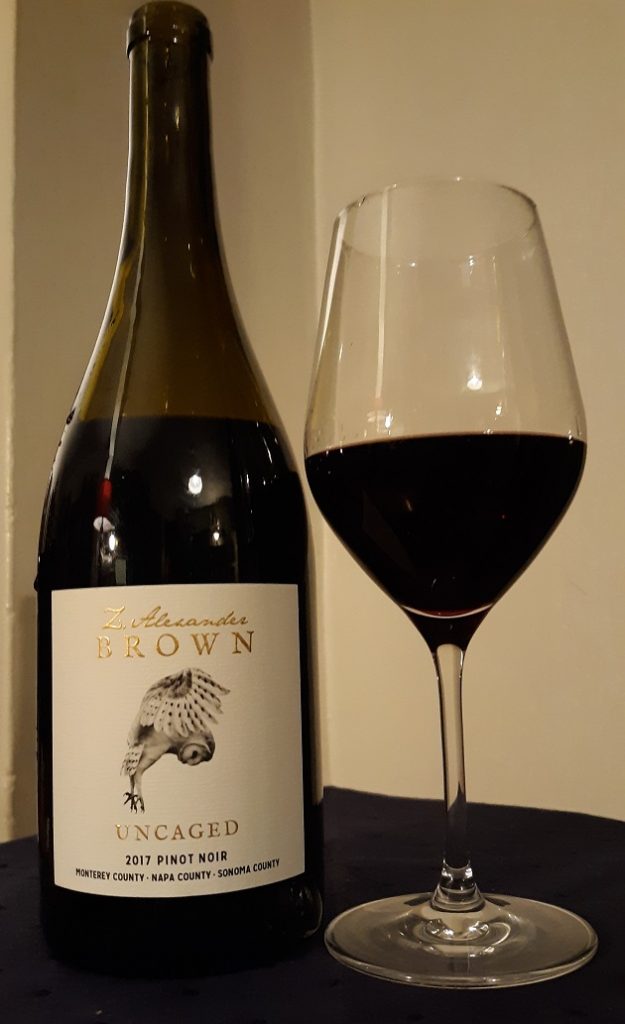 The 2017 Z. Alexander Brown Uncaged Pinot Noir is a single-varietal wine made from grapes grown around Monterey, California constituting 82 percent of the recipe, with the remainder of the fruit coming from the Napa and Sonoma regions further north. The wine is aged in French and American oak barrels, which impart pleasant notes of vanilla, toasted oak, and baking spice to the nose, complementing deliciously jammy notes of ripe strawberries and raspberries. The Uncaged Pinot Noir is full-bodied, rich with ripe black cherry flavors and oak, plush tannins, and touches of cocoa and brown sugar, and closes with a nicely lingering finish.
Good birding and happy drinking!
---
Z. Alexander Brown: Uncaged – Pinot Noir (2017)





Three out of five feathers (Good).