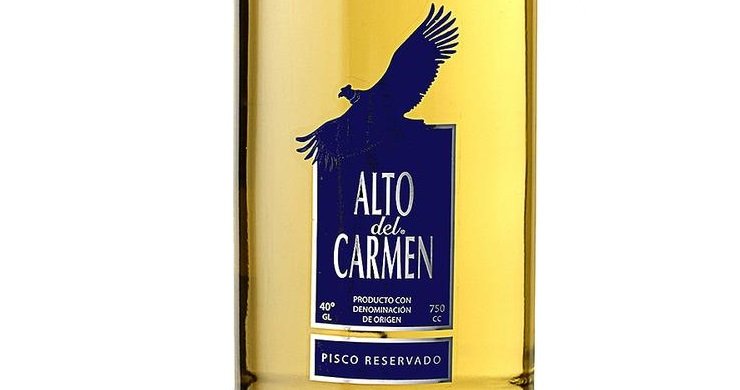 Last week's excellent 10,000 Birds holiday gift guide compiled by Mark made me realize that we've gone through nearly all of 2021 without reviewing a single distilled spirit here at Birds and Booze. We've had plenty of beer and wine this year, but no liquor. Well, with half a month to go before 2022, we're not about to dip on spirits for the year if I can help it. Luckily, I recently picked up a bottle of a pisco from Chile, Alto del Carmen Pisco Reservado, that I've been meaning to review – this should do nicely for our first-of-year bottle of liquor. Dip averted.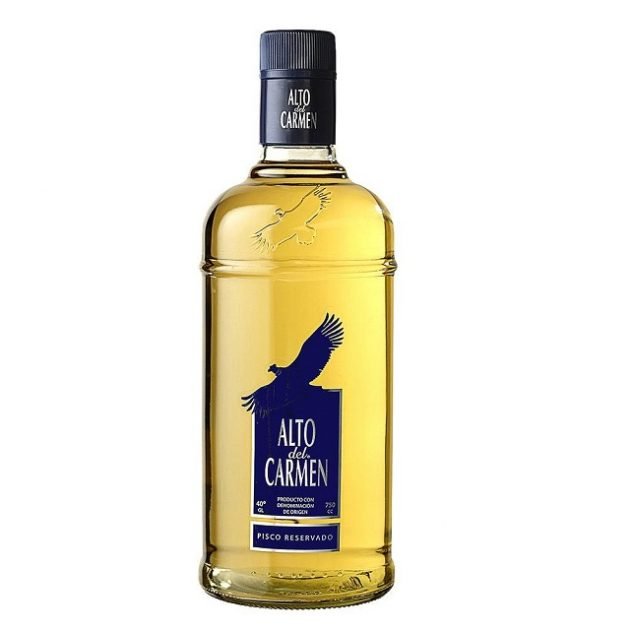 And so long as we're making an analogy between birding and booze, I really did dip on the bird featured on this bottle in real-life birding. As you may recall from our first – and heretofore only – post about pisco at Birds and Booze, the lone Andean Condor (Vultur gryphus) I encountered on my very first trip to South America a few years ago was one on a bottle of Peruvian pisco I picked up in a duty-free shop in Jorge Chavez International Airport in Lima before boarding my flight back home.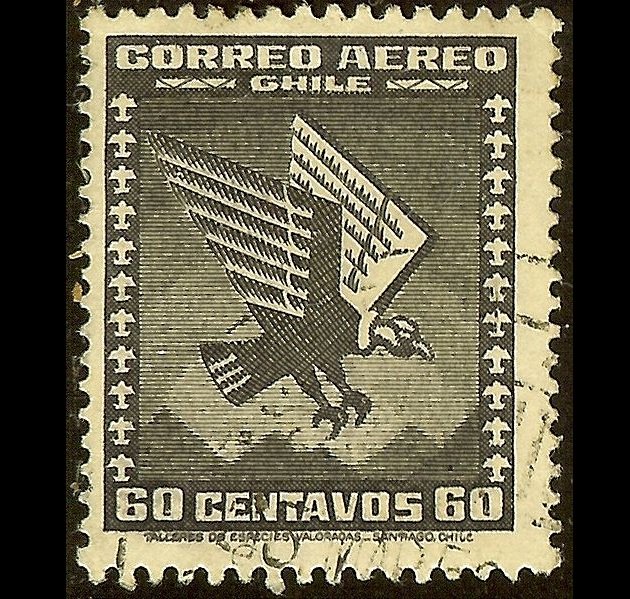 The magnificent condor is a symbol of national pride along the entire Pacific coast of South America, as evidenced by this Chilean airmail stamp.
As an avian national symbol, the Andean Condor belongs to all four countries that make up the long, mountainous Pacific coast of South America: Colombia, Ecuador, Peru, and Chile – as well as neighboring but landlocked Bolivia. But only two of these countries – Peru and Chile – lay claim to pisco, and the question of the original birthplace of this distinctive grape brandy has led to an entrenched rivalry between Peruanos and Chilenos that will likely never truly be resolved.
As contentious as this argument has become, for the purposes of those of us enjoying pisco without a personal stake in this international competition, the Peruvian and Chilean versions are more similar than they are different. Both piscos are a form of grape brandy distilled from pomace, the skins, pulp, stems, and other solid debris left over from pressing grapes for wine. But there are some distinctions falling along national lines that must be observed. The Chileans grade their pisco according to proof, while the Peruvians do not. Peruvian pisco is single distilled and distilled to proof, while in Chile, overproof spirits may be diluted by the stillman with water to reach their final strength. Notably, Peruvian pisco is never aged in barrels, while Chilean pisco can be, giving some Chilean piscos shades of yellow and amber and flavor from the wood.
Alto del Carmen Pisco Reservado is named for a village in northern Chile in the Huasco River valley of the Atacama Region. Grapes grown for this pisco are grown in the valleys of the Huasco, Limarí, and Elqui rivers, the last of these constituting an important Chilean Denomination of Origin wine region. Muscat grapes comprise the bulk of most pisco production in South America, though Alto del Carmen also employs Pedro Ximénez and Torrontés (or Torontel). In accordance with the Chilean definition of pisco reservado, this version by Alto del Carmen is bottled at 80 proof after distillation in copper stills and aging in American oak barrels that imbue the spirit with a lovely straw hue.
The Alto del Carmen Pisco Reservado delivers an herbal and fruity bouquet that offers bright notes of wine grapes and spearmint, before settling into a warming undercurrent of nutmeg, toasted coconut, and maple syrup. Sweet, woody, and spicy, this lovely amber pisco balances flavors of butterscotch and sultanas with a dry, peppery finish. This is my first experience with a wood-aged Chilean pisco reservado, but something tells me this is a more piquant pisco than most paler versions, perhaps best left out of a refreshing, citrusy pisco sour and enjoyed on its own more robust terms alone. But if you're inclined to try it as a mixer – and the very reasonable price of this pisco would certainly justify this use – might we suggest a piscola? This marriage of Coca-Cola and pisco in a highball glass – often mixed in a potent one-to-one blend – is beloved as Chile's national cocktail (combinado nacional). So much so that it even has its own day devoted to it just a few weeks away, on February 8th.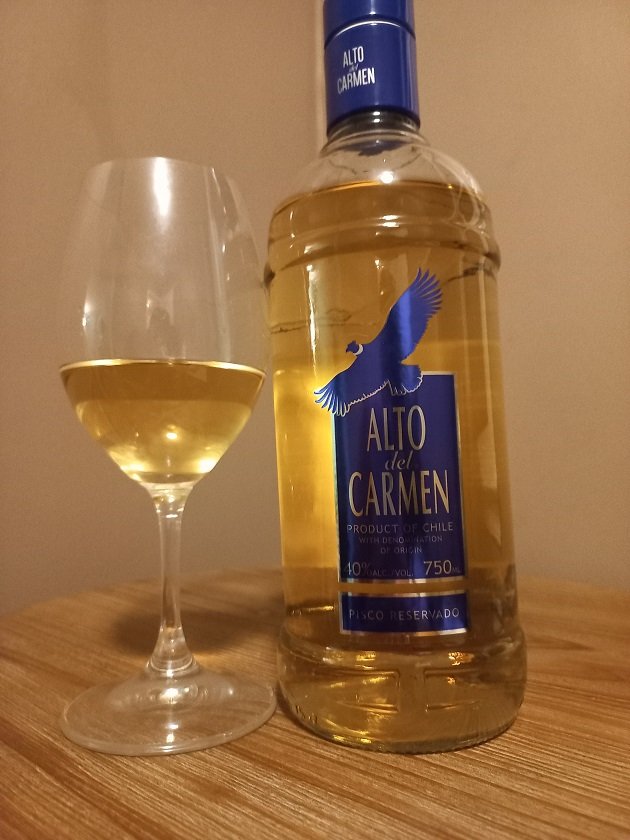 Good birding and happy drinking!
---
Alto del Carmen Pisco Reservado

Three out of five feathers (Good).