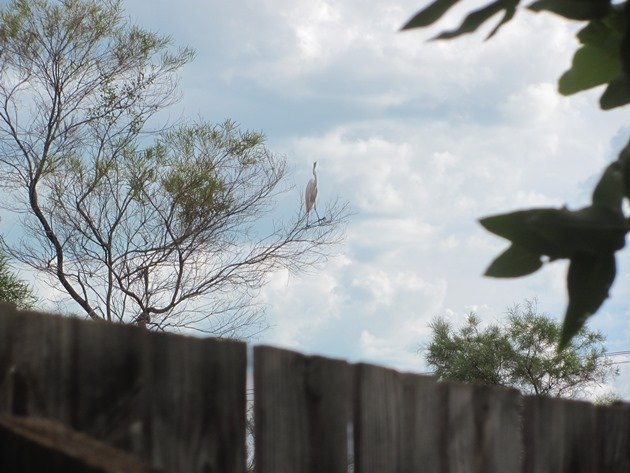 Since we moved into our home in Broome mid 2000 we have kept a weekly bird list of birds that come into our garden or fly over our garden. There are several bird species that we observe daily without fail that come in for water and these include the Bar-shouldered Dove, Peaceful Doves, Brown Honeyeater, Singing Honeyeaters, Magpie-larks, Double-barred Finches, Great Bowerbird and Little Friarbird. Other birds fly over on a regular basis such as Black Kites, Whistling Kites, Red-winged Parrots and Red-collared Lorikeets. Every now and again we have an unexpected visitor such as the Striated Heron or the Buff-banded Rail and our list has gradually grown over the years. The most recent addition is a Great Egret that flew very low over the garden and then settled in a tree just out the back for quite some time. I was able to get my camera and take some photos over the fence of it balanced precariously in the dead tree before it eventually realised it was time to move on.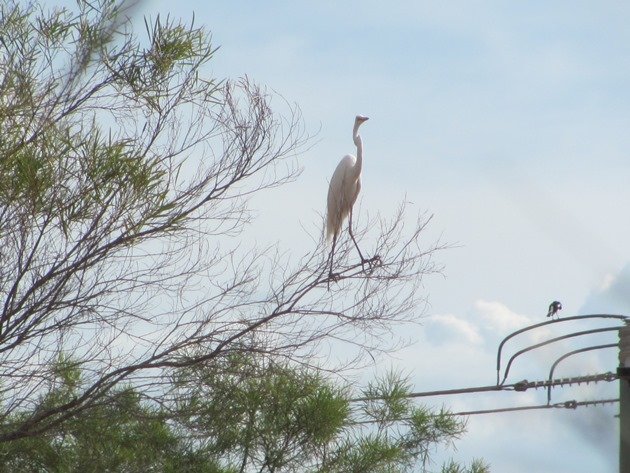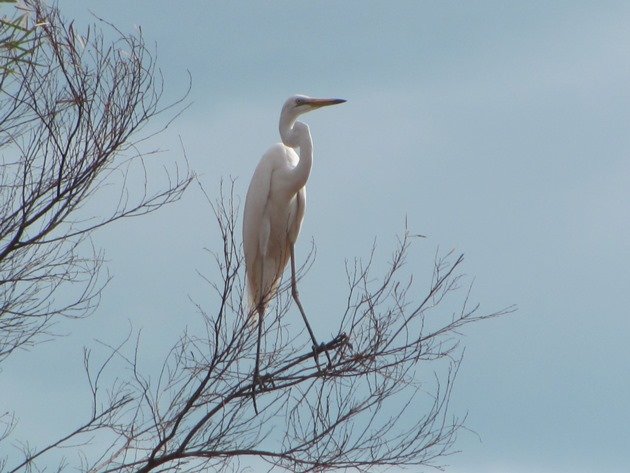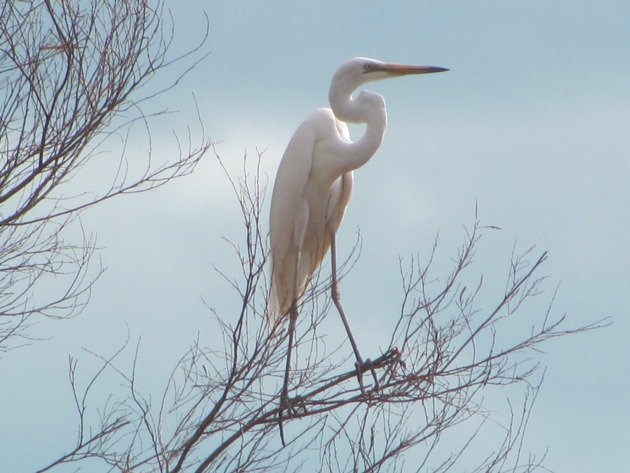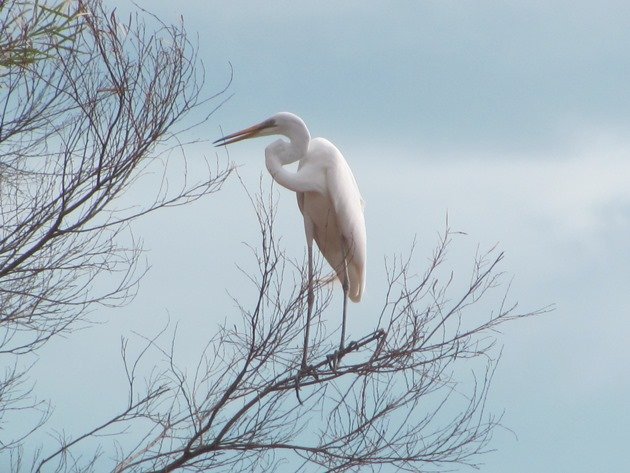 Great Egret precariously balances just behind our back fence in the bush!
The Great Egret was the 134th bird that we had recorded for our garden and of course there may well be other birds that have eluded detection either at night or when we are not outside observing or away from home! We wait in anticipation to see what the 135th bird will be!