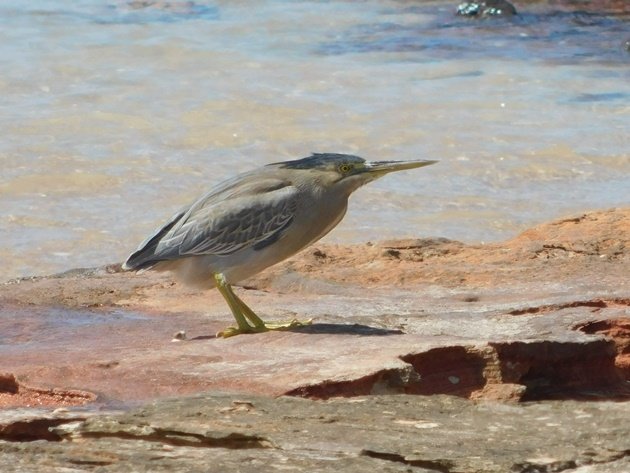 Striated Herons are fairly easy to observe around Broome even if they are rather sneaky around the port area. At Gantheaume Point they are reliably found throughout the year. The changing shape of the Striated Heron as it moves around the rocks as it feeds and as it moves up the beach as the tides come in are incredible. It is almost enough to make you wonder if it is the same bird or not! Below are some photos of a Striated Heron as it moved up the beach as the tide came in and then moved into a tree on the pindan cliffs!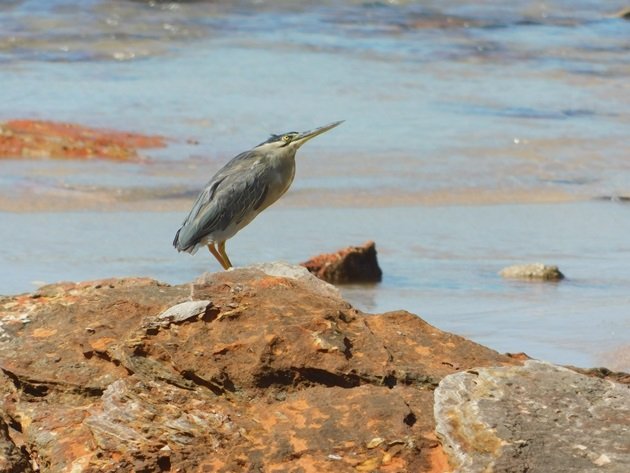 Striated Heron beside the sea keeping an eye to the sky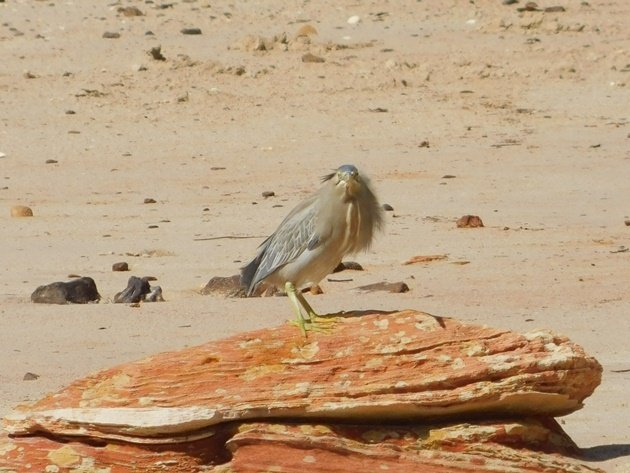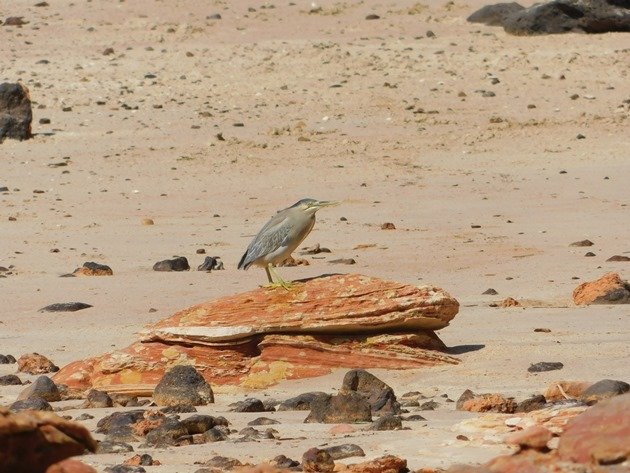 Moving up the beach to pose on a rock!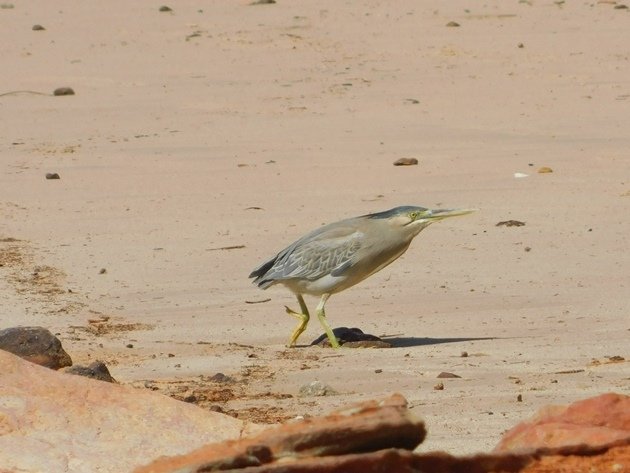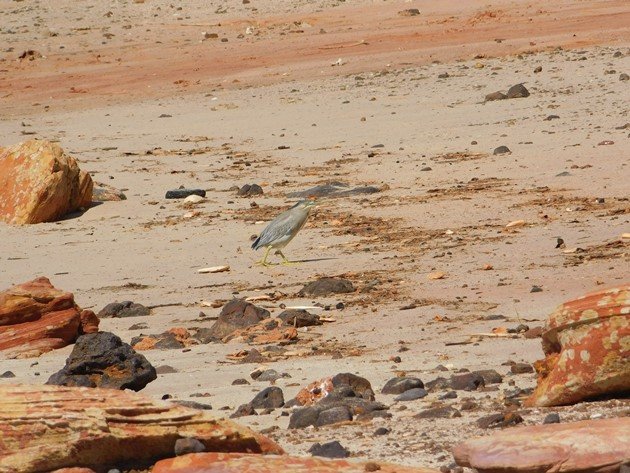 Sneaking up the beach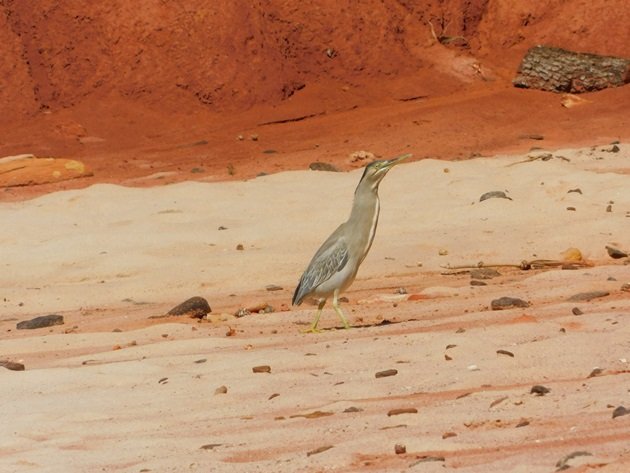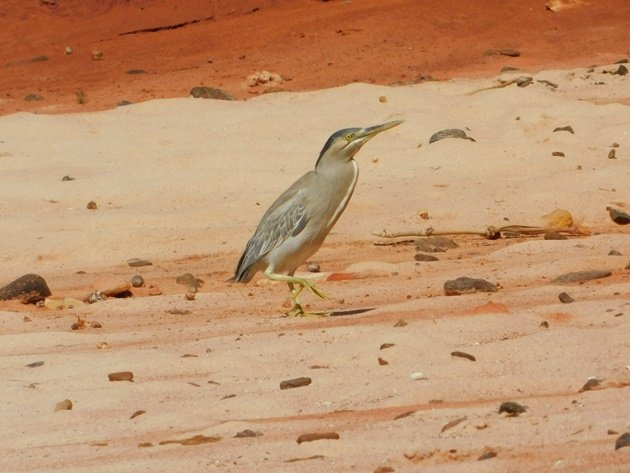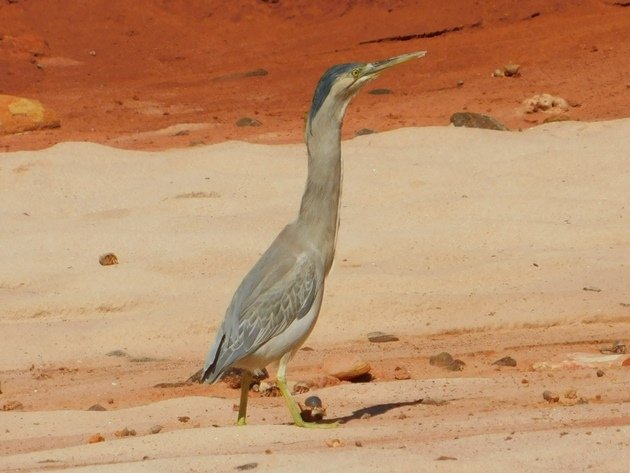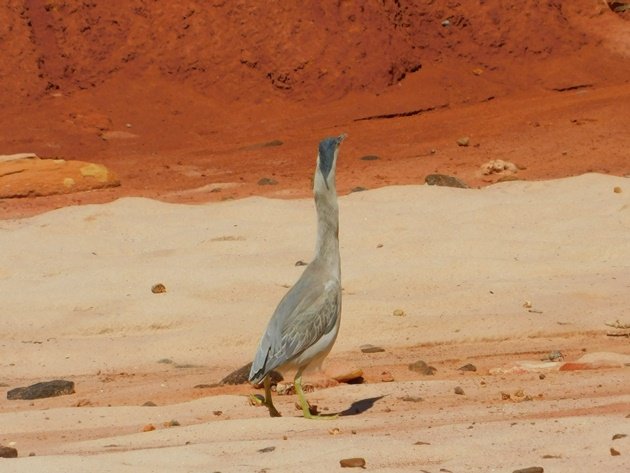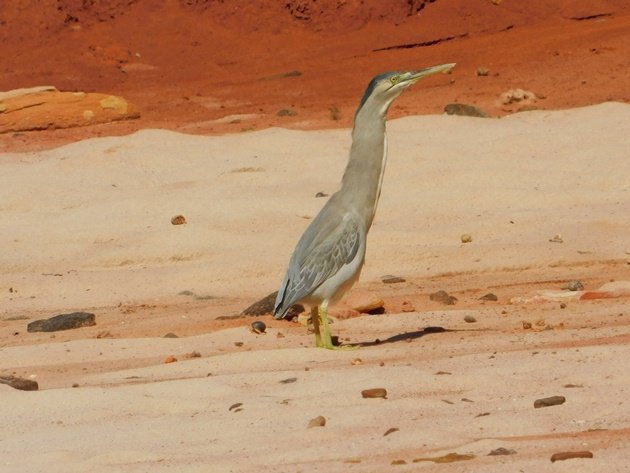 Stretching up as it eyes off a tree!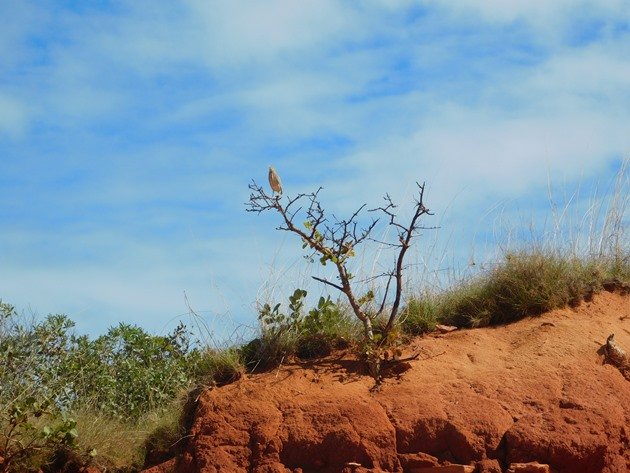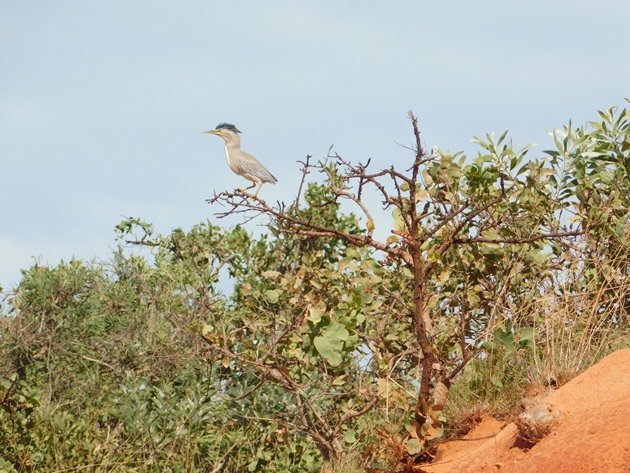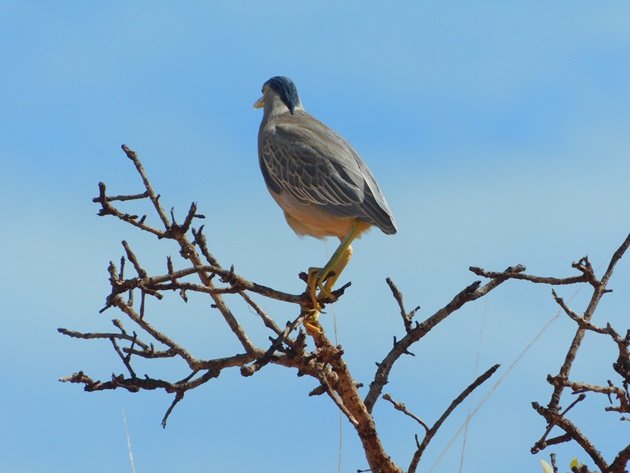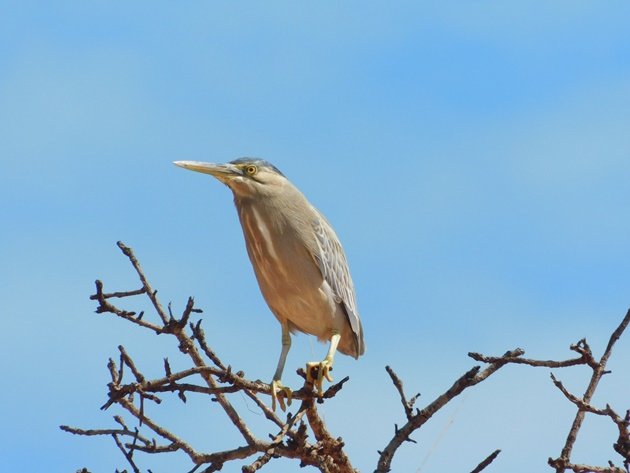 Striated Heron in a tree for high tide
As you can see the Striated Heron is quite good at changing its body profile! This area is also good habitat for Eastern Reef Egrets and also migratory shorebirds.