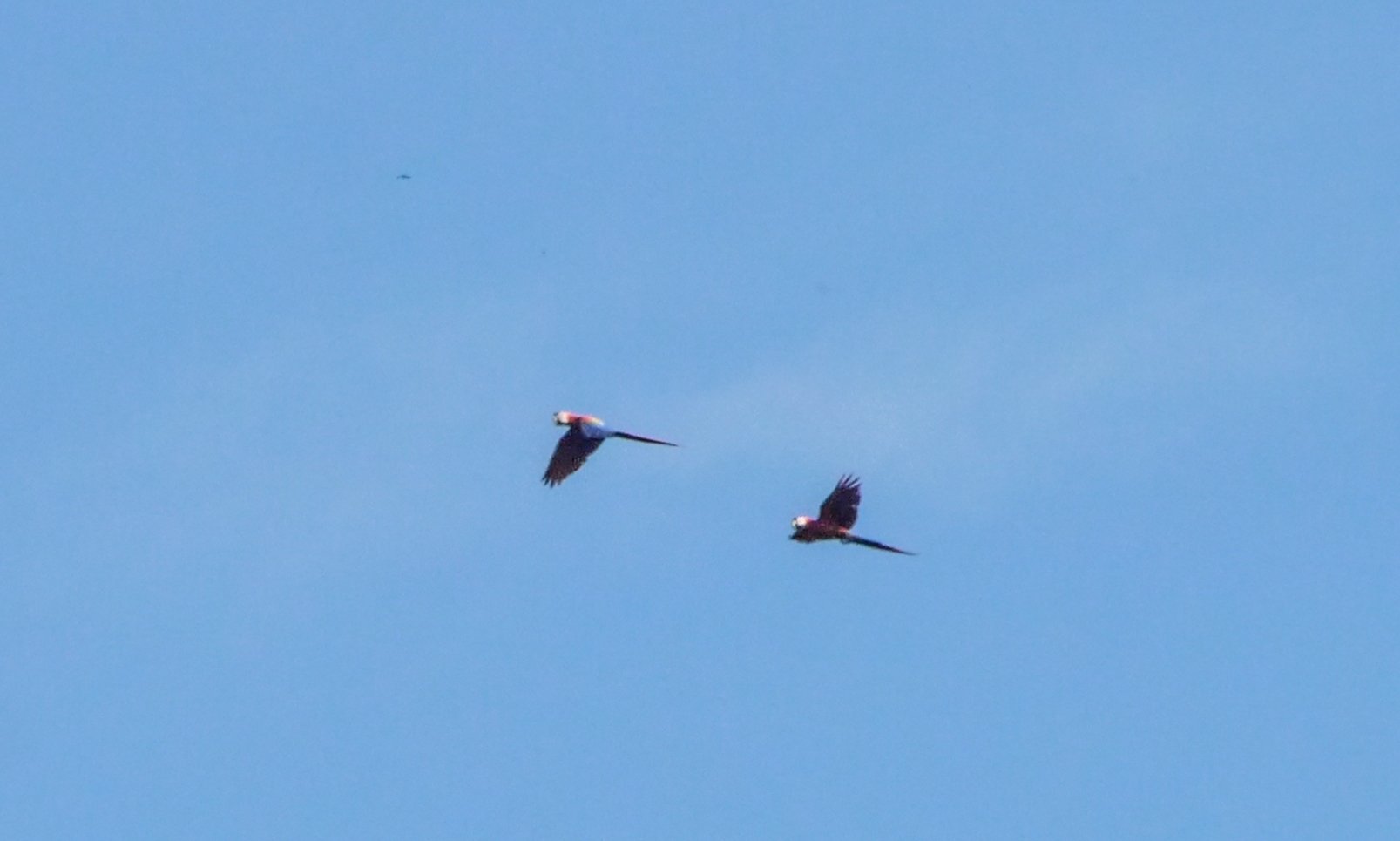 Keep your eyes to the skies… maybe you'll get lucky and see wild Scarlet Macaws!
Midsummer birding can become boring if you focus solely on species counts. The general lack of longitudinal movement among birds limits most areas to the same restricted pool of resident breeders every year. However, even the most jaded among us should be able to appreciate the appearance and behavior of fledglings and juveniles. Canada Geese are never as interesting as when escorting those adorable goslings!
I'm excited to be camping with my family in the Adirondacks this weekend. With more than one potential lifer on my list, you'll find me at Bloomingdale Bog and everywhere else! Corey will be kicking it downstate, or at least farther downstate than I'll be.
How about you? Where will you be this weekend and will you be birding? Share your plans in the comments below.
Whatever your plans this weekend, make time to enjoy SkyWatch Friday. Also be sure to come back Monday to share your best bird of the weekend!