Is September more than half over already? That means that fall migration should be getting hot as the temperatures get cold, at least on the upper half of the world. How are you going to spend this weekend and will you be birding? Share your plans in the comments below.
I hope to take in some of the local avian action at Cobbs Hill or another convenient patch of woods. Corey is equally uncertain about his plans but should be somewhere in NYC on Saturday, wherever something good seems likely to show up. Charlie makes three, but he anticipates roaming the manor grounds is search of sweet avifauna.
Whatever your plans this weekend, make time to enjoy SkyWatch Friday. Also be sure to come back Monday to share your best bird of the weekend!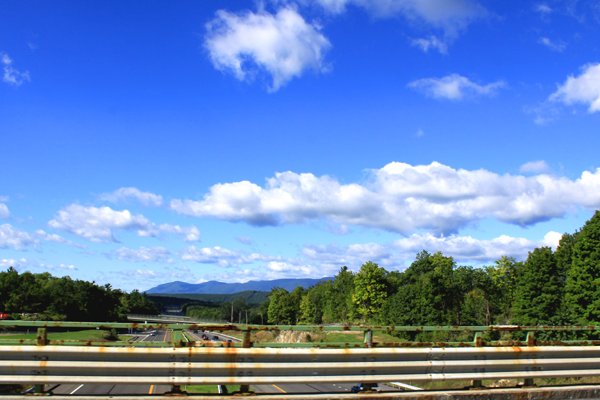 Blue skies over the New York State Thruway