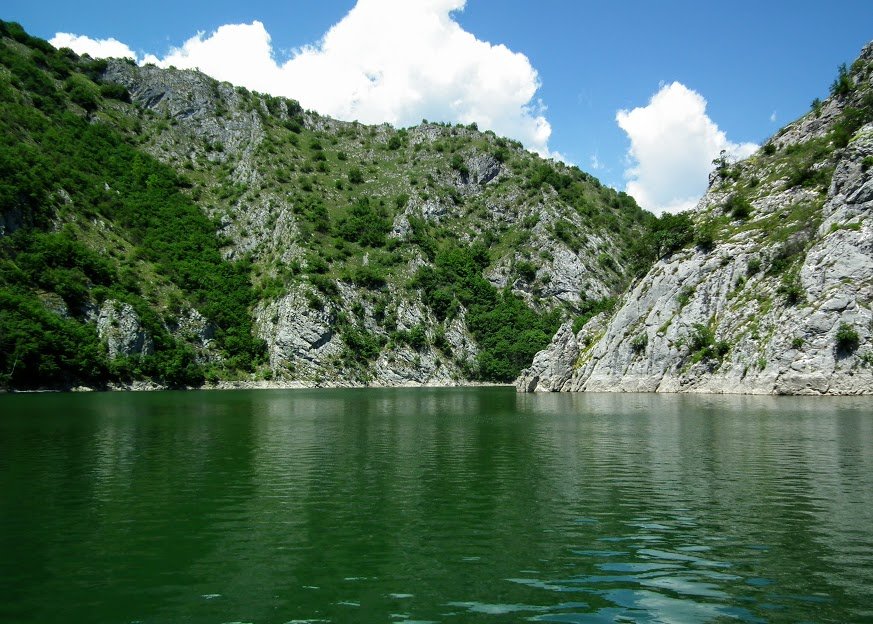 The coronavirus has locked us all in, literally, doing something that was totally unthinkable only a few months ago: it has prevented us from birding abroad! And now we are all dreaming about new destinations to explore, once airports are working again and borders re-open.
Only this time, you do not feel like inhaling the same air circling through the plane on a ten hour flight. It can still be an entirely opposite end of a continent, but – if you are residing in Europe – the flight can be as short as one (from Germany) to two hours (from UK). I am talking of the very heart of the Balkans and the final birding frontier of Europe: Serbia.
I wasn't really planning to write a birding guide, but adding bit by bit over the years… here is a choice of some of the essential birding areas of the country. When choosing the top birding area of Serbia for a weekend visit, head for the lowlands, Deliblato Sands and Labudovo Okno complex with 250 bird species.
For 3-4 days, opt for the hills, Tresnjica Griffon Vulture Sanctuary and the nearby Tara Mountain National Park with 140 species (not too much, but with Hazel Grouse, Ural, Pygmy and Tengmalm's Owls, White-backed and Three-toed Woodpeckers among them). If you have 5-7 days, combine these two zones, adding wetlands around the village of Baranda (220 species).
Among travel guides, due to its coverage of nature and birding, recommendation goes to Serbia: The Bradt Travel Guide (6th edition, 2021).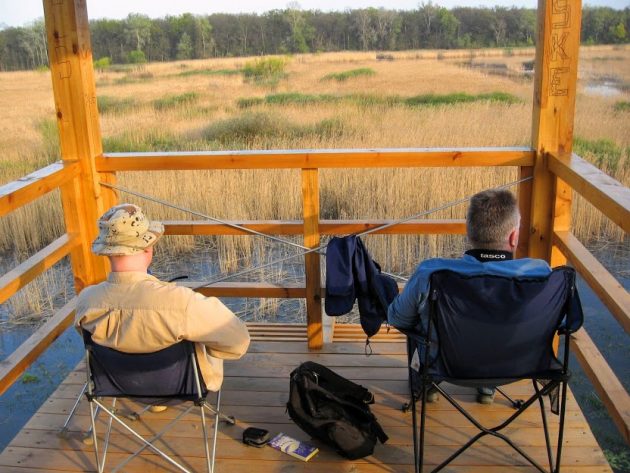 Serbia – the big picture
Birding overview
So far Serbia has 326 eBirded species or 90% of the 362 birds in its official checklist. The country has one eBird hotspot with 200+ and 62 more with 100+ birds. Depending on your particular interest, opt for March/April (spring migration), May/June (breeding season), August to October (autumn migration), or November/December when waterbird migration reaches its peak.
Top-5 hotspots
I have often written of the best birding areas, usually recommending those that I particularly like myself, but now the country has seven eBird hotspots with more than 150 species, so here is the choice of the top-5 – all of them wetlands – as chosen by local birders.
Self-drive tour planning
Raphael Nussbaumer is a keen ornithologist who enjoys combining his passion for birds with computer science background. How he prepared for his tour of Serbia?
Belgrade – weekend birding break
Top-20 birds
Where to find the 20 most wanted birds in Belgrade?
Pygmy Cormorants in winter
In Belgrade, Pygmy Cormorants reach their peak numbers in late November to early December. In December 2007, they reached a record 6750 individuals, or 10 per cent of their European and 4% of their global population. A few years later, in December 2011, we had 6500 Pygmy Cormorants overwintering inside the city.
Finding shorebirds
The best shorebird sites around Belgrade, west to east, are sugar plant ponds near Pecinci, Pecena Slatina pond in the Baranda Village, and the sugar plant ponds near Kovacica.
The best birding area: Beljarica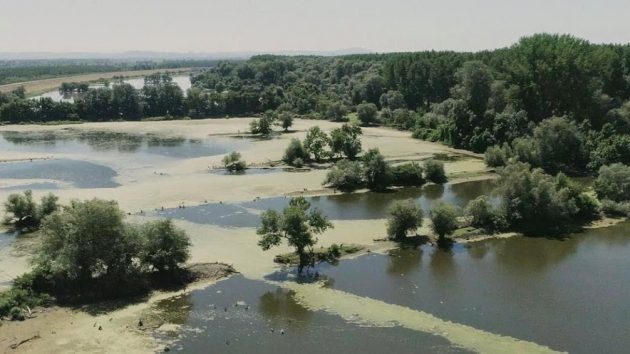 Photo: VICE
Last month, I birded my favourite local patch, the Beljarica backwaters – the best eBird hotspot in Belgrade city and the 2nd best in Serbia – four times. August is possibly the best month there, not only because of its Eurasian Otters, White-tailed Eagles, Black Storks, Icterine and Eastern Olivaceous Warblers, etc. With the advance of August, Eurasian Hoopoes and European Bee-eaters become more numerous…
Finding birds in Belgrade
I have written about finding birds in Belgrade several times and always choose some of my favourite sites to recommend. This time I let the local eBirders and their activity choose the hotspots instead.
Birding along the Danube
In this guideblog I focused on the river Danube and its floodplain, inside the Important Bird Area "Confluence of the Sava and the Danube Rivers".
North of Belgrade
The Fish Farm Triangle
The very best wetland birding around Belgrade is to be found at Beljarica Backwaters and the fish farm triangle of Centa, Baranda and Sakule villages, in the Tamis River floodplain.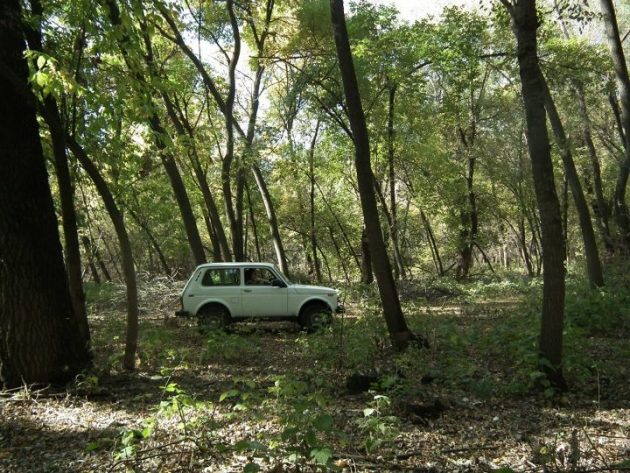 My wheels are rolling down the dirt track in the Carska Bara Ramsar wetland, through the meadows and arable fields interspersed with depressions filled with water and overgrown with reeds.
Long-eared Owls of Kikinda
Have you heard of a small town in Serbia graced by the presence of its 700 communally roosting Long-eared Owls? You may have read about Kikinda in the Wall Street Journal or the BBC Wildlife Magazine.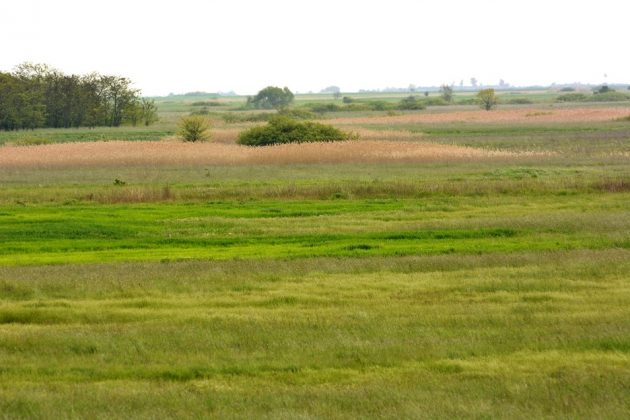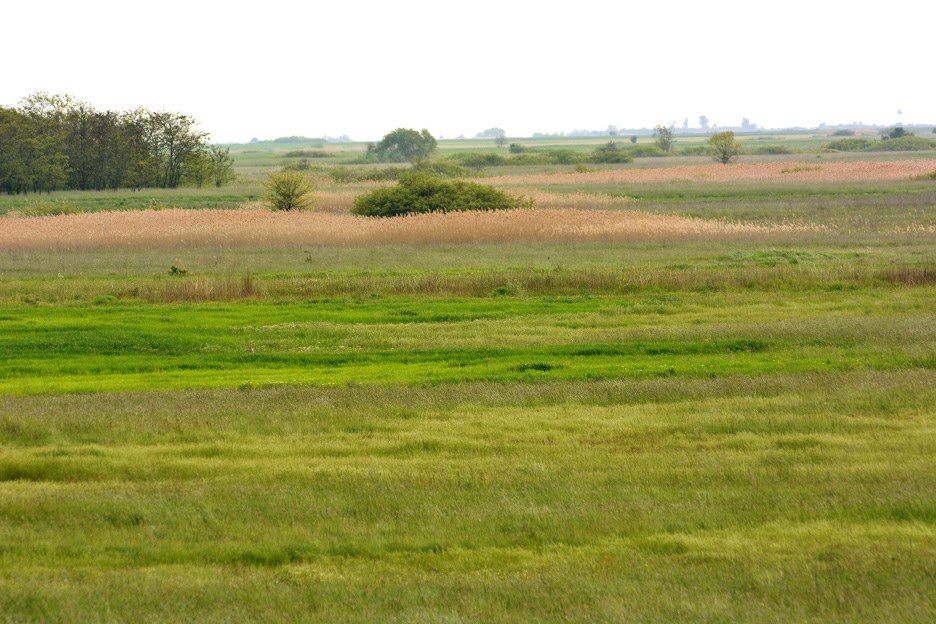 Photo D. Grabovac
Heading towards the Great Bustard Pastures Reserve in the very north of Serbia – the largest complexes of steppe in the country, the swaying green sea of rolling grassland with reed-overgrown depressions and tall-grass hillocks (actually, ancient burial mounds)…
East along the northern bank of the Danube
Deliblato Sands Reserve
The first sand dunes of Deliblato Sands Reserve lie one hour east of Belgrade. These are overgrown in steppe grasses and local sheep herders are subsidised by the authorities to bring their animals here to keep the grass short, prevent succession by bushes and manage the habitat.
Deliblato Sands & Labudovo okno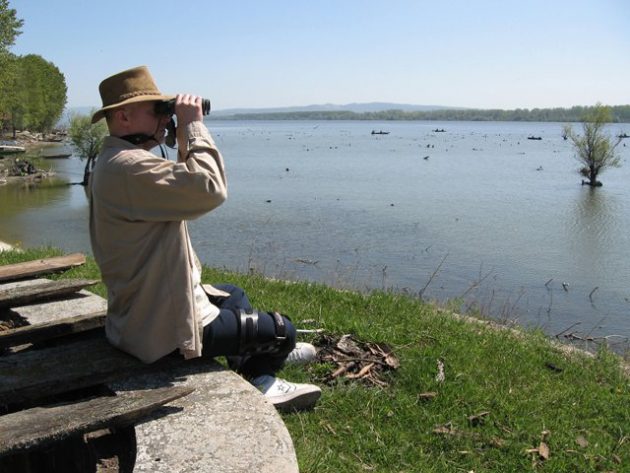 Photo S. Puzovic
I here focus on the Deliblato Sands Nature Reserve and the adjoining Labudovo okno Ramsar wetland. This area is so conveniently close to Belgrade that you can choose to go only for the morning and to be back by noon, or to spend the entire day in the sands.
East along the southern bank of the Danube
The Two Towers (Labudovo okno)
In the chill morning of late January, I was driving east of Belgrade towards the Two Towers section of the Danube and the best waterfowling bonanza in the whole of Serbia.
Labudovo okno to Djerdap National Park
From the Labudovo okno Ramsar wetland, some 90 km downriver from Belgrade to the Djerdap (Iron Gates) Gorge National Park.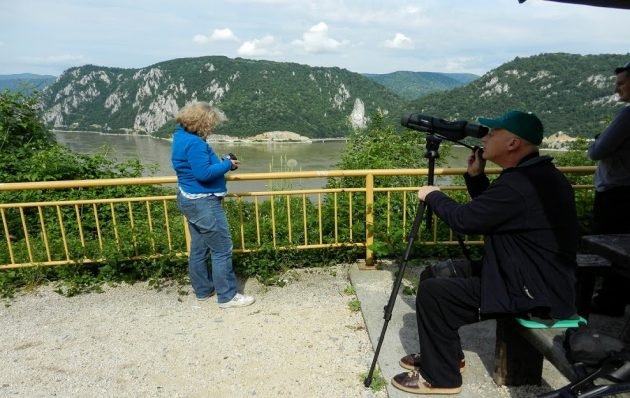 Even among the protected areas of Serbia, Djerdap National Park stands out as better preserved than most. Alongside 170 birds, in this park you stand a chance of spotting the Eurasian Lynx, Brown Bear and Grey Wolf!
The Southwest
Paljuvi Dam
Paljuvi Dam, some 70 km SW of Belgrade is a known angling destination, but not so well known as a birding destination. Only since an English birder Geoff Laight moved to a nearby village has the dam received more attention.
Tresnjica Griffon Vulture Sanctuary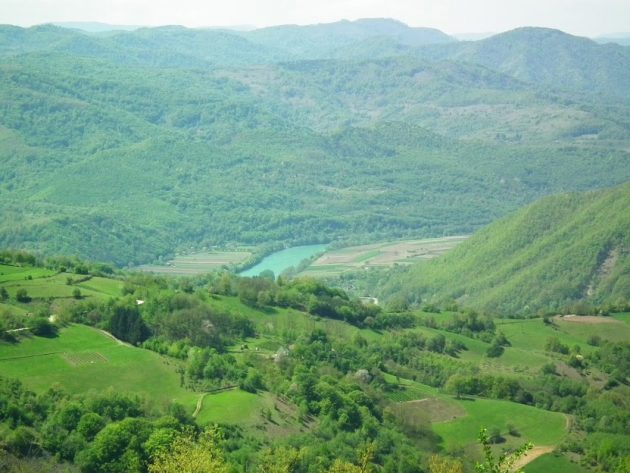 Along the Drina River, which marks the border between Serbia and Bosnia, lies the 6 km / 4 mi long and 500 m / 1600 ft deep Tresnjica River Gorge, on a small tributary of the Drina – and a Griffon Vulture Sanctuary.
Tara National Park
Tara Mountain lies three and a half hours southwest of Belgrade. There are 140 bird species recorded within the park, 96 of them breeding in recent years, including Hazel Grouse, Corncrake, Ural Owl, Eurasian Nutcracker, Coal, Crested, Willow and Sombre Tits. Excellent and constantly updated 1:50,000 hiking maps show 290 km of marked trails as well as 75 km of mountain biking routes.
Uvac Griffon Vulture Sanctuary
At the Uvac Dam (cover photo), a large group of conference participants was leaving the shuttle bus as I stopped the car… While I carefully reversed through the scattered bunch, a lucky few saw the main prize landing at the hilltop vulture restaurant: the huge Cinereous Vulture (or Eurasian Black Vulture)! Alas, I am not among them.
PS This post was slightly edited afterwards, in order to cover two more areas.