As we did in 2007 and in 2008 we three 10,000 Birds bloggers would like to share our top ten birding moments of this nearly completed calendar year.  When one sets about trying to find merely ten top moments from the hundreds, if not thousands, of birding experiences that three people have had over the course of the year the most difficult part is cutting the experiences that didn't quite make the grade.  This list could easily have been a top twenty or top thirty without much effort but we figured we have put our readers through enough this year and you all would not stand for a top fifty list!  Also, Charlie had a great non-birding moment when he and his family moved to Great Chalfield, Wiltshire, Mike is glad both to have survived a year in Rochester, and that his children, Mason and Ivy, started kindergarten and pre-kindergarten, and Corey was ecstatic at the birth of his first child, but, seeing as these events were not directly bird-related, they did not make the cut.  So, without further ado, here are the top ten birding moments of 2009 as experienced by the 10,000 Birds crew.
January 2009
Mike had the privilege of presenting at ScienceOnline09 in North Carolina. Despite the excitement of hobnobbing with SEED scibloggers and salty marine bloggers, his most memorable moment was chasing the elusive Red-cockaded Woodpecker with Nate of The Drinking Bird and Nature Blog Network.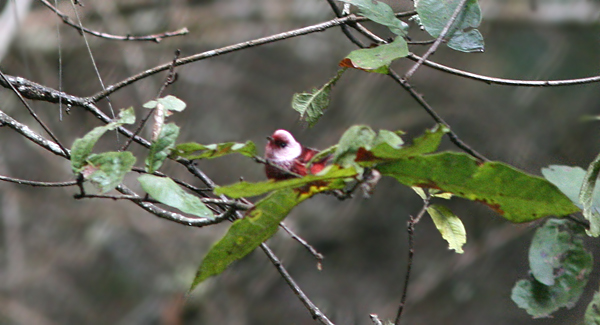 February 2009
For the second year in a row, Mike was a deliriously happy participant in an International Bird Watching Encounter in Guatemala. This year's trip included a bounty of brilliant birding moments including Azure-rumped Tanagers and an antpitta on the El Quetzal Trail and a successful San Pedro Death March in search of the scarce but sexy Horned Guan. But the best bird of the journey was undoubtedly the precious, pulchritudinous Pink-headed Warbler!
Also in February, Charlie had the privilege of being taken behind the scenes to a usually off-limits conservation area in Mauritius with the Mauritian Wildlife Foundation, where he had unforgettable views of Echo Parakeets and Pink Pigeons. Truly magical and utterly unforgettable.
March 2009
While Mike was living it up in Guatemala, Corey was having his first neotropical birding experience next door in Honduras. Though the Lodge at Pico Bonito offered up great birds and Cuero y Salado was absolutely amazing, the best part of the trip for Corey was spending a morning going uphill outside of Copan Ruinas, near the Guatemalan border, and seeing tons of great birds, including five life wood-warblers!
April 2009
Charlie took a fantastic day-trip into the Nandi Hills near Bangalore, India with Mike Prince of Bubo Listing where amongst a mass of sightings he finally saw two of his most sought-after birds, Indian Pitta and Pied Thrush: seeing either would be a 'top birding moment' but coming within sixty minutes of each other perhaps they can count as one?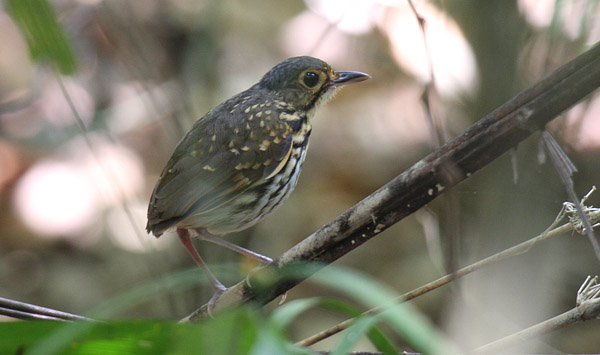 Charlie's April was truly marvelous and included a quick trip to Panama courtesy of Raul de Arias, founder and owner of the legendary Canopy Tower and Canopy Lodge. The full trip list is here, but the stand-out moment was getting stunning views – and a pretty good photo! – of the weird and wonderful Streak-chested Antpitta (which Charlie described at the time as "a brown tennis ball on long legs").
May 2009
Going on a birding trip to Kazakhstan is something Corey never thought he would do but in May he certainly did. The four days in Kazakhstan were loaded with highlights like visiting Charyn Canyon and the Korgalzhyn State Nature Reserve, but the undeniable highlight was birding Big Almaty Lake in the gorgeous Tien Shan Mountains.
August 2009
In August Corey, joined by Daisy, who rarely birds but likes boat rides, headed out on a mini-pelagic from Montauk Harbor on Long Island. Shearwaters and storm-petrels galore were enjoyed by both, to say nothing of the leaping tuna. If only every pelagic was so enjoyable.  Also, the fun that Corey and Daisy had that day might have something to do with their son's name…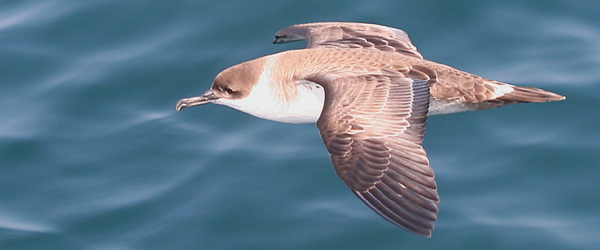 November 2009
Birding Jamaica as a guest of the eco-luxe Hotel Mocking Bird Hill was a revelation to Mike, who admittedly has a soft spot for Caribbean bird watching. Jamaica lived up to its reputation for reggae and rocking white sand beaches but Mike was most impressed with the island's mountains, particularly the Blue Mountains, home to brilliant birds as well as killer coffee.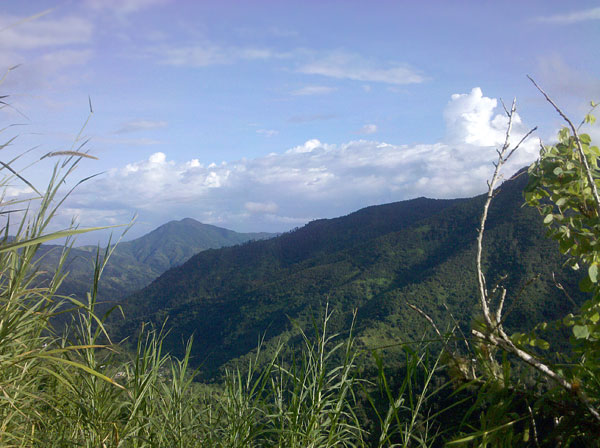 December 2009
Though Charlie announced the launching of the 10,000 Birds Conservation Club at the very end of November it didn't really launch until December, and all three 10,000 Birds bloggers consider the amalgamation of our ideals and interests as easily the top birding moment for 2009. Charlie, Corey, and Mike all hope that the Conservation Club helps provide highlights for many birders for years to come, both through the amazing prizes available and by helping to conserve some endangered species for everyone to enjoy.  If you haven't joined yet please do: you won't regret it!
May 2010 be as filled with birding highlights as 2009 was!